6 Days Shoe Bill & Lake Mburo Birding Tour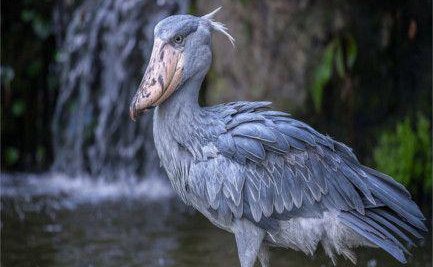 Gallery
Itinerary
Day 1
Arrival for Uganda Birding Tour
Arrive at Entebbe International Airport, transfer to the Hotel. Depending on the time of arrival, we bird Entebbe botanical Gardens. Overnight at Laico Lake Victoria Hotel | Entebbe Travellers Inn.
After breakfast with packed lunch aboard, your birding experience to the Mabamba Swamps will start. Bird along the way to where birding in Uganda is done canoeing on a big scale for waterfowl, and in the evening, the search for woodland and open grassland species will start around Mabamba bay. A variety of species for your eyes to catch sight of include; The elusive Shoebill, Papyrus Gonolek, White-faced Whistling-duck, Fulvours Whistling Duck, Goliath Heron, Purple Heron, Common Squacco Heron, long-toed Plover, African water Rail, Grey and Black-headed Herons, Striated Heron, Pygmy Goose, Yellow-billed Duck, Black Crake, Swamp Moorhen, Allen's Gallinule, African Jacana,Rufous-naped Lark, Flappet Lark, Mosque Swallow (monteiri race), Weyn's Weaver, White-shouldered Tit, Sand Martin, Brown Snake-Eagle, Eurasian Hobby, Tropical Boubou, Stripped Kingfisher, Common Stonechat, Little bee-eater, Red-chested Cuckoo, Klass's Cuckoo, Diedrick Cuckoo, White-browed and the Senagal Coucals, Yellow-rumped Tinkerbird, Yellow white-eye, common and black-capped Waxbill and over a hundred other bird species are a must see for a hard core or lucky birder. You could also see a swamp antelope, the Sitatunga and much more of wildlife. Overnight at Laico Lake Victoria Hotel | Entebbe Travellers Inn.
Day 3
Birding Tour to L. Mburo National Park In Uganda
After breakfast, with packed lunch, we bird to the best choice place to find the African Finfoot: L. Mburo National Park. Have a short stop at the Equator for an informative talk and a photographic opportunity. During the journey, we will have several stop-overs to catch some species in the bushes and papyrus swamps aside the road for papyrus endemics while you look at the beautiful scenery. On checking in, we will go for an evening game drive for a number of bird species and a variety of mammals for example, Warthogs, Zebras, Elephants and many others. Overnight at Mihingo Lodge.
Day 4
Birdwatching L. Mburo National Park of Uganda
Have an early morning breakfast before going birdwatching in a game car, bird and return for lunch then later go for a boat ride in search for the African Finfoot, Coqui, and the Red-winged Francolins, Blue-spotted Wood Dove, Brown Parrot, Barefaced Go-away bird, Harlequin and Blue Quails, Common Button Quail, White-headed and Black-billed Barbet, Greenwood Hoopoe, Common Scimitarbill, Blue-napped Mousebird, Blue-breasted and Shining-blue Kingfishers, Lilac-breasted Roller, African-grey Hornbill, the Nubian, Buff-spotted, Brown-eared, and the Grey Woodpeckers, Trilling, Stout, and Wing-snapping Cisticolas, Red-necked spurfowl, Black-bellied Bustard, Temminck's Courser, African-wattled Plover Rufous napped and Flappet larks, Rufous-chested Swallow ,Yellow-throated Longclaw, Black-winged Bishop, Chubb's, Carruther's and a number of other Cisticolas, the Lesser and Great Swamp Warblers, Black Crake, Common Squacco, Striated, Goliath, Purple, Black-headed, Grey, and Black-headed Herons, Great White and Pink-backed Pelicans, the African Fish Eagle, among others. Grey Woodpecker Overnight at Mihingo Lodge | Arcadia Cottages.
Have an early breakfast, go for a game drive for more species possibly missed out the previous days while we bird to Masaka for our lunch before birding back to Entebbe. Overnight at Laico Lake Victoria Hotel | Entebbe Travellers Inn.
Day 6
Departure - End of Tour
Depending on the time of your flight, your bird guide transfers you to the airport for departure.