5 Day Uganda Big Five Safari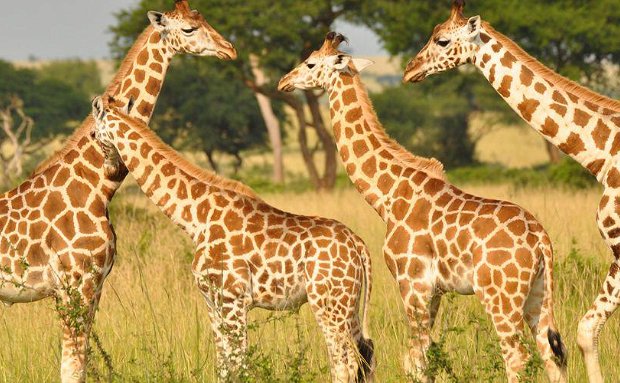 Destinations:
Kidepo National Park,
Ziwa Rhino Sanctuary
Gallery
Itinerary
Day 1
Drive to Gulu-Ziwa Rhino Sanctuary
The journey will start very early in the morning from Kampala/Entebbe. On your way, you will stop at Ziwa Rhino sanctuary which is now a home for the White Rhinos that have been re-introduced in Uganda, later have lunch and continue your way to Gulu. A long the way you will see the Karuma Falls.
Day 2
Drive to Kidepo Valley National Park
After breakfast you shall drive to Kidepo Valley National Park. The Park lies in the rugged, semi arid valleys between Uganda's borders with Sudan and Kenya. It has a large population of big game and boasts of over 77 mammal species almost 500 bird species. Kidepo is Uganda's most isolated national park, but is the most magnificent and ranks among Africa's finest wildernesses. In the late afternoon, you will have a game drive.
Day 3
Game Drive and Nature Walk-Hot springs
After breakfast, you will start your game drive. Kidepo National Park is home to elephants, zebras, giraffes, huge herds of buffalo, warthog, duiker, Jackson's Hartebeest, lions, leopards, cheetahs and hundreds of bird species. The Game drive will lead you to the Narus Valley where you will have a nature walk to the Hot springs and later return to your accommodation. You will also enjoy a night game drive.
Day 4
Game Drive and Community/Cultural Visits
After an early morning breakfast, embark on a morning game drive that will take you through the Narus Valley which will also enable you to be in full sight of varieties of birds as well. In the evening you will drive to a nearby village where you will spend time with the Karamajong people and have an insight into their way of life. The Karamajong are traditionally cattle raiders and hunters. However, through community conservation education, their lifestyle is gradually changing and most of them do know the value of conservation of the park.
Day 5
Drive back to Kampala/Entebbe
After your breakfast you will drive to Kampala arriving in the evening.